Man jailed for cheating S$18,000 pawnbroker with fake Rolex watch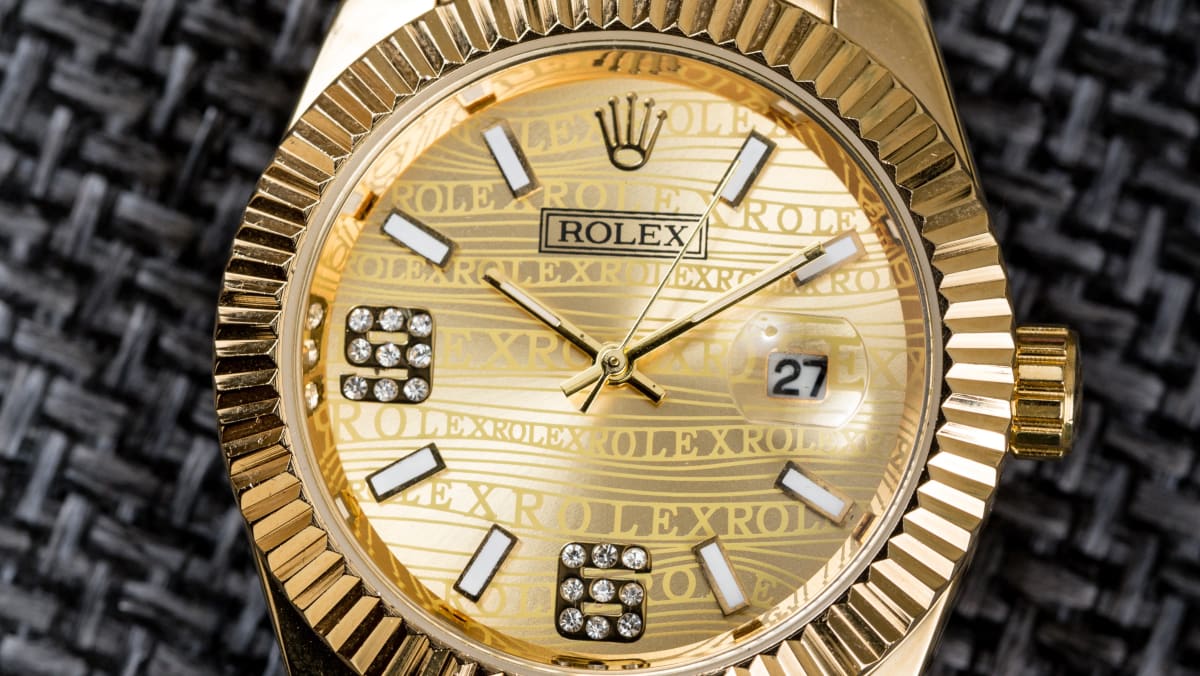 SINGAPORE — A 55-year-old man was jailed for six months on Friday February 4 after conspiring to deceive a S$18,000 pawnbroker with a fake Rolex watch.
Tan Kok Eng, a Singaporean, pleaded guilty to the charge.
Court documents say Tan was approached by his friend, 33-year-old Singaporean Aw Poh Heng, to pawn a counterfeit Rolex watch at Marsiling Pawnshop in exchange for a sum of money. It was not specified when exactly he approached Tan.
Aw, the co-defendant in this case, allegedly told Tan that he had an outstanding debt to settle and that he had already cheated the pawnbroker twice on July 15 last year, promising two false Rolex watches in exchange for S$34,500.
He didn't want to arouse the clerk's suspicion by promising a third luxury watch in two days, so he allegedly asked Tan to help him do it on his behalf.
After Tan agreed, Aw allegedly gave him a counterfeit watch that cost around S$800.
Tan then went to the pawnshop around 10am on July 16 last year and presented the watch to a member of staff at the shop, claiming it was a genuine watch.
He told the employee that he had left the watch box and the certificate of authenticity at home.
The staff member then accepted the fake watch as a pawn and gave Tan S$18,000 in cash.
Shortly after, Tan met Aw to give him the acquired money and the two men then went to a jewelry store to buy some gold. Tan bought a gold amulet hook worth around S$430.
In seeking a seven-month prison sentence, the prosecution argued that full restitution had not been made to the store for its losses.
The store had indicated its willingness to accept the gold amulet recovered from Tan's home after his arrest, as well as cash and jewelry seized from Aw's home, after the conclusion of the two court cases.
Deputy Attorney General Dhiraj Chainani pointed out that although Tan's culpability is lower than that of his co-defendant who purchased and supplied the fake watches, the amount Tan stole from the pawn shop was relatively high.
Tan, who spoke in Hokkien through an interpreter, pleaded for a lighter sentence, saying he was the sole breadwinner for his family.
He added that he has two children who go to school and receive financial aid from the China Council for Development Assistance.
Tan also sought to postpone the start of his sentence until the end of the Chinese New Year period on February 15.
In handing down his sentence, District Judge Jasvender Kaur said she took into account Tan's lesser culpability in the case and the small benefit he received in the form of the golden hook.
She ordered a six-month prison sentence beginning Feb. 16.
On one count of aggravated cheating, Tan could be fined or sentenced to up to 10 years in prison.
Aw's case is still pending in court.