From Casio to Rolex to indies, this watch collector is always in the mood to wear them all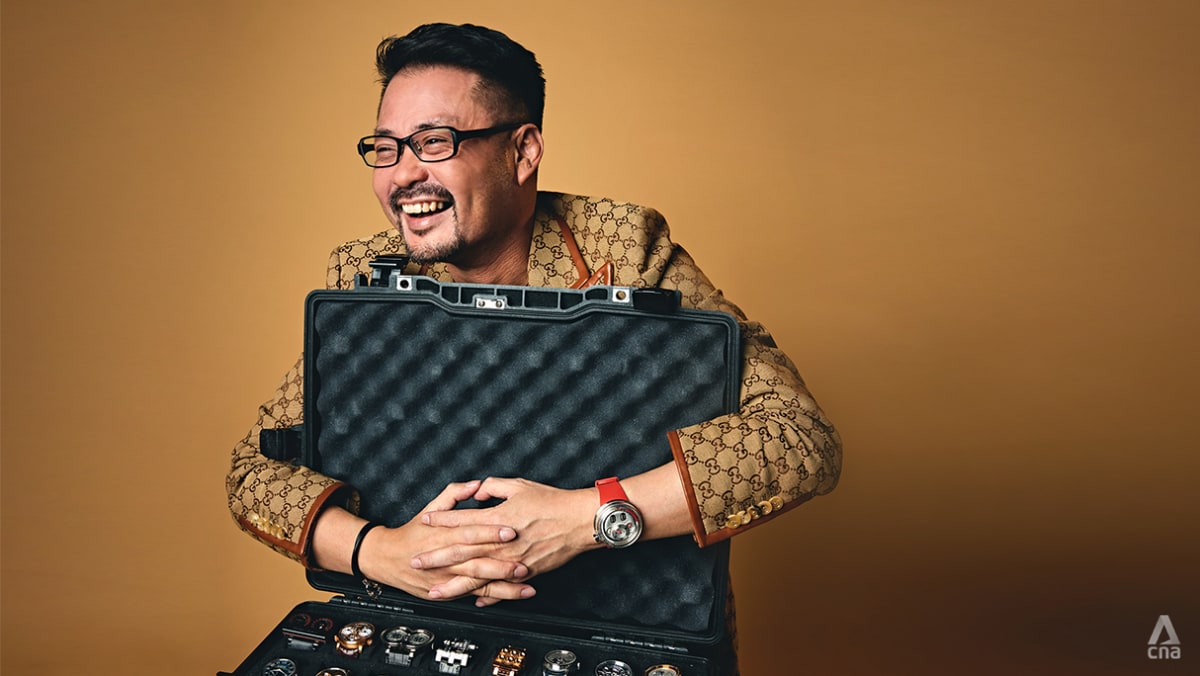 That's not to say he doesn't have any of the biggest hits in the industry. "I just don't need to collect the latest models or the 'must-haves'," he explained. "Sometimes I want to wear a Rolex Submariner or a Patek Philippe Nautilus, but I also wear a lot of Seiko, Casio and Tag Heuer watches. Watches are a great democratizer. You can get great quality at different prices, which you can't say for things like cars or wine. You won't find a Ferrari guy driving a Toyota Corolla because you just can't expect a Corolla to perform to the same level.
Despite the diversity of its collection, its most memorable timepieces tend to be the Ferrari equivalents of watchmaking.
"I waited seven or eight years for Harry Winston to deliver my Opus 3, and when it arrived at my hotel in Europe, it was delivered by two men dressed as riot police, who then offered me to help me open the specially wrapped delivery box," Tan said.
Not wanting the box to be opened in the hotel lobby, he assured the delivery people that he would take it up to his room and open it himself – except he didn't know how. "It was made of high density plastic and I broke a nail trying to open it. Eventually I had to ask the hotel to give me a steak knife and spent a whole day looking at it. Imagine having the watch of your dreams in front of you but unable to access it!